With 360Queenstown-Wanaka launching within the next 2 months, I thought it time to start building an audience on good ol' Facebook. The aim… to get 100 Likes within 24hrs.
We achieved it pretty easily in the end. Here's how we did it:
1. Design a visually eye-catching cover image that interacts with your profile pic somehow
2. Invite your friends, telling them about the challenge that has been set (if you've active on Facebook this should get you started pretty quickly)
3. Find pages for businesses that you can work with or align with what you're offering and add them to your page's favourites
4. Ask admins of other pages with a similar audience (not direct competitors) to share the challenge on their page (or, even better, post on other pages that you admin)
5. Update your audience on your progress and be sure to make it known when you hit the 100-mark
How I designed the timeline cover image
A little while ago, around the point when Facebook were moving to their timeline view, I came across this great post about FB timeline covers.The concept is simply to create a unique cover image that interacts with the profile image sitting over the top.
At the time I used it to create timeline cover images for a business in Japan the I'm involved with; Niseko Academy.
Since then, Facebook has played arond with the dimensions and positioning of the profile pic, meaning the my initial work now looked pretty rough. After re-working the Niseko Academy timeline cover, I had a template to create a cover for 360Queenstown-Wanaka too…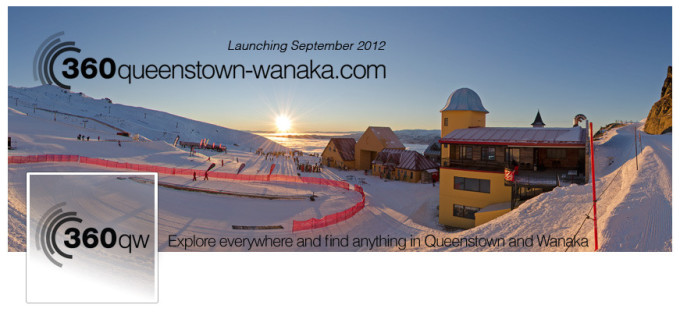 With the template all setup I'm now able to replace the cover image very easily, at the same time as having it interact with the profile pic. I'm pretty happy with the design work, considering I'm not really a designer.