Wanaka is hosting a national snow sports coaching conference this weekend. It's a 3 day event with the highlight being presentations by Bud Keen – Shaun White's personal coach.
This morning Bud lead a brainstorming session around athlete needs and how coaches end up wearing so many different hats to accommodate these needs. Here's the result…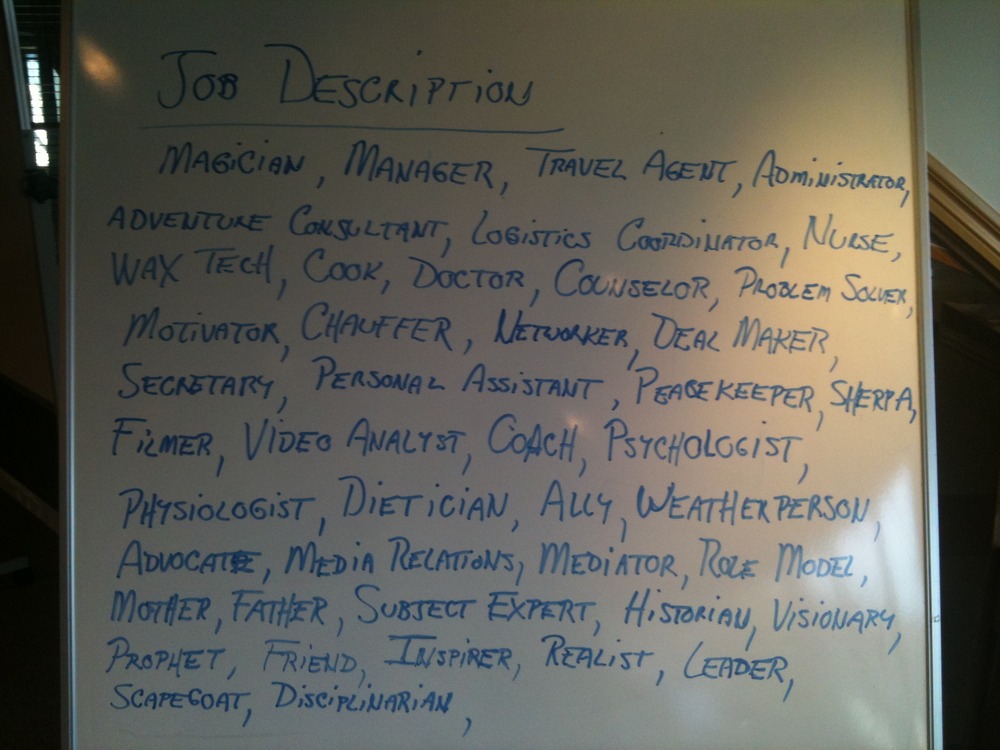 Let it be known that Bud is the most passionate and inspiring coach I have ever met in my life. His tails and experiences are second to none.